What do a Thanksgiving turkey and social media strategy have in common? If something is worth doing once in a big way, then you should pull it apart to use it again in different ways. Thanksgiving day turkey transforms into turkey sandwiches on Friday, and a turkey casserole on Saturday. A blog post becomes the script of a podcast episode, which turns into pull quotes for social media! Voila!
CEO and Little Bird Momma, Priscilla McKinney, and Executive VP, Ashley Le Blanc, have prepared a feast for your social media strategy on the Ponderings from the Perch podcast. Even better? There are two downloadable free resources that make the perfect pairing on our website— the oh-so-delicious Top Tips to Crush it Social Media resource guide and the Social Media Content Calendar download.
Grab a plate because we're dishing up all the juicy tips on how to build up your sphere of influence on social media.
Step one of social influence? Take the stress out of social media. Anxiety, stress, and not knowing what to post are common reasons why people and brands don't post or don't post enough. Go ahead and wash your stress down the kitchen sink. Use the garbage disposal if you need to! Batch processing is the solution. We mean it.
Here at LBM if you were to look on the back end of our Hubspot you'll see that there are over 900 social media posts scheduled to go out over the next year. We really do batch process our posts a year ahead. While that may sound intimidating, start with one month of batch processing then move to a quarter at a time.
Wondering what to post? You don't have to start from scratch. Think about all the content you have already accumulated and pull it apart grabbing all the best bits for social media pull quotes, micro-video content, and more. Get creative. You are the chef in the kitchen of social influence!
As mentioned on the podcast, here are Andy Crestodina's research and statistics from Orbit Media's blogging statistics and the results from the blogger survey.
Are you ready to crush it on social media? Our 12-week Social Influence course is for you! We would be happy to discuss what digital transformation could look like for your team!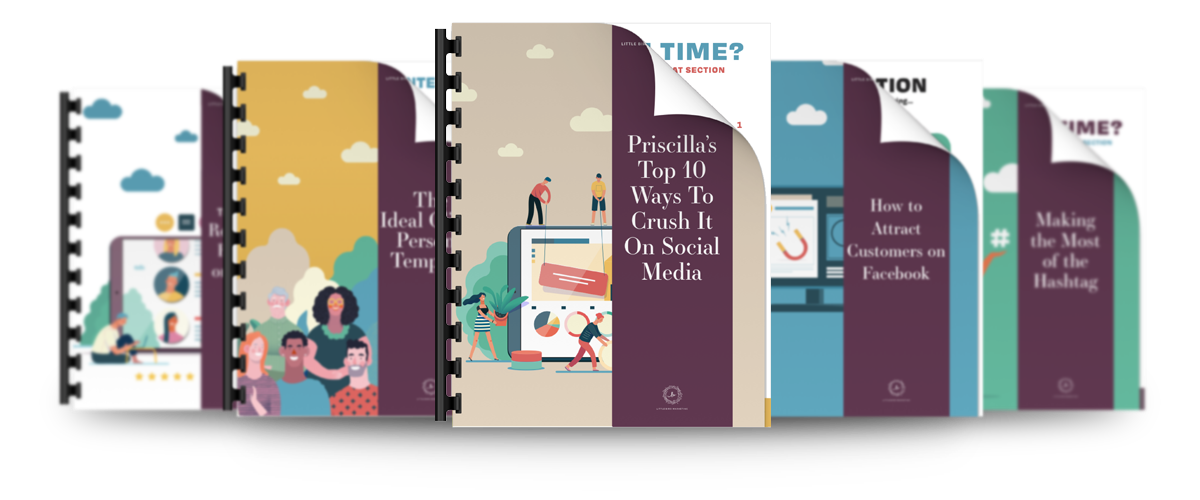 On the hunt for powerful content marketing and strategy resources? Come under our wing.
And a shoutout to this episode's sponsor Gazelle Global!
Are you looking for experts and tools to collect research data worldwide? Global sampling, field management and data collection are just some of the services that Gazelle Global provides. Visit gazelleglobal.com to learn more about how our expertise can help you unearth quality data that drives meaningful insights. Get your research done anywhere around the world quickly and efficiently. Visit gazelleglobal.com today.