Work faster. Work smarter. Work harder. Work more. These things are no longer the answer.
Work has fundamentally changed, especially for knowledge workers, and the answer lies in working differently. Collaboration in the workplace is key.
Are you the kind of person who needs some data? Employees working for companies with effective internal and external collaboration initiatives are about 22% more likely to believe that their employer cares about their morale, thus making collaborative employees more loyal to their organizations than their peers. And companies that promote collaborative working environments are 5x more likely to be high performers than companies with fewer employee collaboration initiatives. Data is power! Information is power!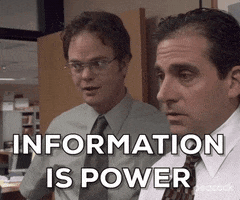 Collaboration is the new competition. That's why it's the title of CEO and Little Bird Momma, Priscilla McKinney's forthcoming book. In this podcast episode, Priscilla chats with LBM Executive VP, Ashley Le Blanc, about elements of the collaboration process and what you can do to hone your collaboration skills.
You may have heard a thousand and one mental health professionals, yoga teachers, spiritual gurus and gangsters alike harp on the benefits of gratitude. They're on to something, folks. It's not Kool-Aid.
The mindset shift of gratitude leads us toward offering shout-outs to the people who have helped us along the way. We all know that we didn't get to where we are today alone. Shoutouts sets the ball rolling in the collaboration process. Go from the ABC to the ABH. Turn that ABC of sales phrase, "Always Be Closing," and morph it into ABH - Always Be Helping. Shifting your mindset from "what is best for the company" to "what is best for the client" or "what is best for the industry," shines a new light on the value of collaboration.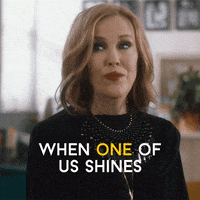 Ah, there's so much more to share! Collaboration in the workplace is our jam. Strawberry, blueberry, apricot, you name it. The collaboration process is what we're all about here at Little Bird Marketing. So flit on over to the podcast and spread the juicy jam of collaboration all over your warm buttered toast. Did we take that metaphor too far? Or just far enough?
Shoutout to our sponsors Fieldwork, CFR, and CloudResearch!
Searching for a research partner to handle the details of your next qualitative project? When we say Fieldwork can handle it all – we mean it. From world-class facilities to low-incidence recruitment, their team of experts handles the details so you can stay focused on the research. Say goodbye to traditional focus group rooms and recruitment tactics. As market research has grown from the standard focus group to incorporate other innovative methodologies and technologies, Fieldwork has expanded right along with it. With facilities nationwide and sophisticated global recruitment services, their detail-oriented staff partners with you to achieve great insights. Focus on the research. Fieldwork will do the rest.
Businesses don't need research for the sake of research. They need research that leads to a meaningful impact for their customers, their products, and their bottom line. Communications for Research is the trusted insights champion to lead you to that impact. We take ownership of the research process so you can focus on your business and your customers. Whether you need qualitative research, quantitative research, or data analysis for primary research, our research logistics team has the expertise to understand your objectives. We design and execute processes to achieve research outcomes that lead to better business decisions. Visit CFRINC.net to learn more.
Do you know what "lies" behind your data? When the truthfulness of respondents is in question, the entire survey process is compromised. At CloudResearch, we're exposing the hard truth about online survey fraud. Join us in an Insights Association webinar that pulls back the curtain to reveal shocking, never-before-seen footage from actual fraudulent click farms. You'll see fraud as it truly happens with your own eyes, and learn how Sentry stops fraudsters in their tracks. Join us, November 3, 2022. Visit http://whatliesbehindyourdata.com to register.
If you're ready to get your social media act together, you might consider our 12-week Social Influence course. We would be happy to discuss what digital transformation could look like for your team!
On the hunt for powerful content marketing and strategy resources? Come under our wing.